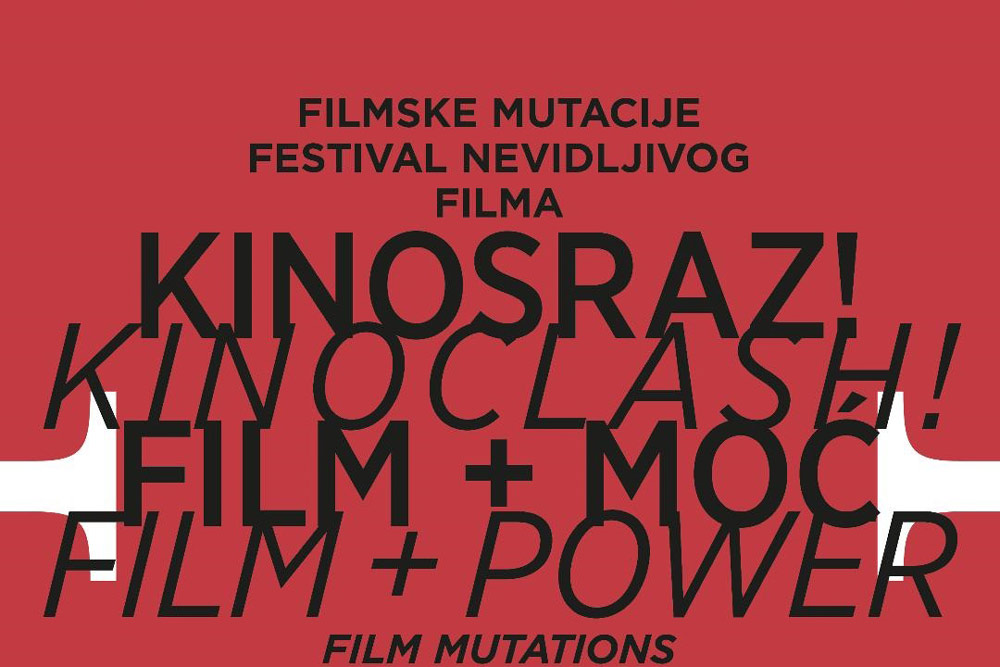 Program
Film Mutations: Festival of Invisible Cinema XIII. subtitled Cinemaclash! Film+Power is being held in Art-kino from February 6 to February 9, 2020.
The program is being held as a part of the program route Age of Power, that is part of the program Rijeka2020 - European Capital of Culture.
Schedule:
Thursday, February 6
16:00 Film Is More Than Film (Film ist mehr als Film), Gustav Deutsch; Austria, 1996., 1 min. / Border, Laura Waddington; France / United Kingdom, 2004., 27 min. / Pasolini's Anger. Hypotheses for the Reconstruction of the Original Version of the Film (La rabbia di Pasolini. Ipotesi di ricostruzione della versione originale del film), Pier Paolo Pasolini, Giuseppe Bertolucci; Italy, 1963.-2008., 76 min.
18:00 6/64 Mom and Dad (An Otto Mühl Happening)/ Film or power
20:00 Albert Serra i Alexander García Düttmann: Actors: Submission and Pleasure - Discussion / 7/64 Leda and the Swan / Liberty – opening of the festival
Friday, February 7
11:00 Cinema Discussion: Abel Ferrara, Albert Serra, Montse Triola, Cristina Chiriac, Joe Delia, Paul Hipp, Jonathan Rosenbaum
14:30 Film is. 1-6
15:45 In The Name Of The Law / 12th December
18:00 Albert Serra – Program: Power and Rebellion – selection of films
20:00 Tommaso - PREMIERE
* Introduction and discussion after the film: Abel Ferrara, Cristina Chiriac, Paul Hipp, Joe Delia, PJ Delia
Saturday, February 8
11:00 Symposium – Power of Cinemaclash / moderators: Tanja Vrvilo i Branka Benčić
16:00 Women's Quarter / Tehran is The Capital of Iran / The House is Black – introduction and discussion: Jonathan Rosenbaum
17:00 Nicole Brenez – Program: Visual Riots
The Incomparable of The Non-comparable / Jean-Luc Godard: Initiation into the revolutionary film / 1968: A Blind Archive
19:00 Paul Grivas i Nicole Brenez: Introduction and discussion
Socialism (Film Socialisme), Jean-Luc Godard; Switzerland / France, 2010., 40 min. (part of the film) / Film Catastrophe, Paul Grivas; France, 2018., 55 min.
22:00 Abel Ferrara and the band (Abel Ferrara, Cristina Chiriac, Paul Hipp, Joe Delia, PJ Delia + guests) – Cinema-concert
Sunday, February 9
16:00 Film/Speaks/Many/Languages/ The Hills of Marlik / Brick and Mirror
19:00 Nicole Brenez – Program Visual Riots - El Grito
21:00 9/64 O Christmas Tree / Salò, or The 120 Days of Sodom