Press
Dear journalists and all media representatives, thank you for following our work and informing the public about our programmes!
Taking photos and recording with the use of light inside of the movie theatre is not allowed once the screening begins and lights are switched off.
Journalists and media representatives are invited to sent their questions to press@art-kino.org or to call the following phone number: +385 91 1889 256.
---
MEDIA CONTACTS
Cell phone: +385 91 188 9256
phone: +385 51 323 261
e-mail: press@art-kino.org
contact person: Ana Šegrt, programme associate
---
PRESS CARD
If you are regularly following and covering the Art-kino Croatia programme, file your request for a press card personally at the cinema premises or ask your editor to send an e-mail to press@art-kino.org to request media coverage of our programme. A press card comes together with one free ticket for each programme or film if announced in advance, unless otherwise stated.
---
VISUALS
Art-kino insitution (.pdf)
Summer Art-kino (.pdf)
Mini Art-kino (.pdf)
Art-kino library (.pdf)
---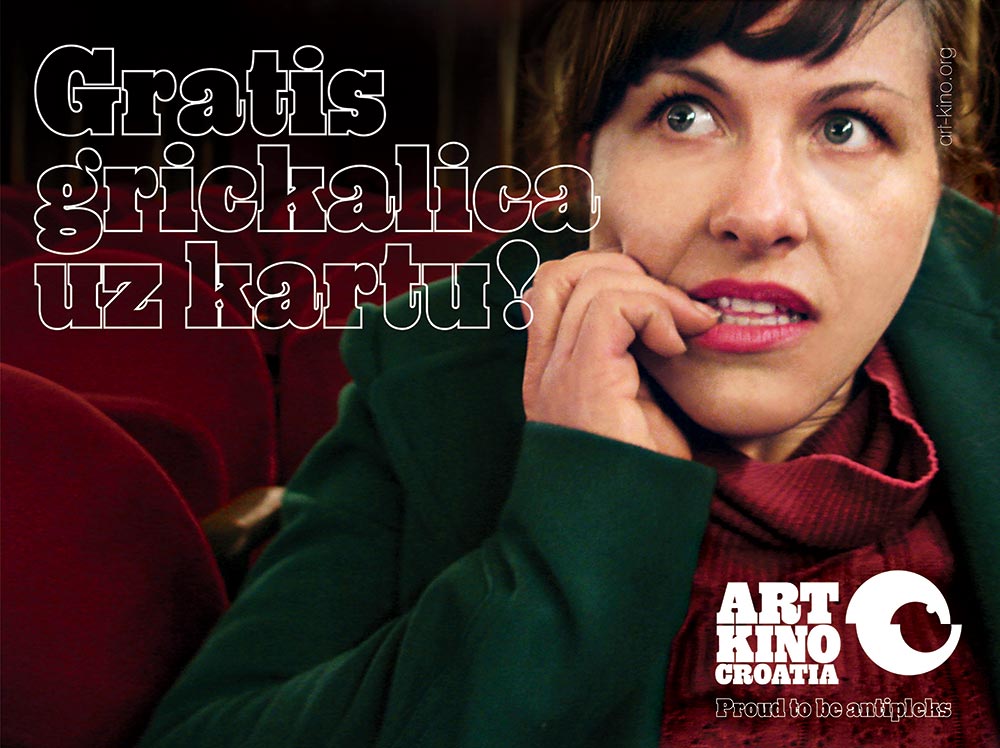 Proud to be Antiplex" campaign visuals (zip file, 12 MB)