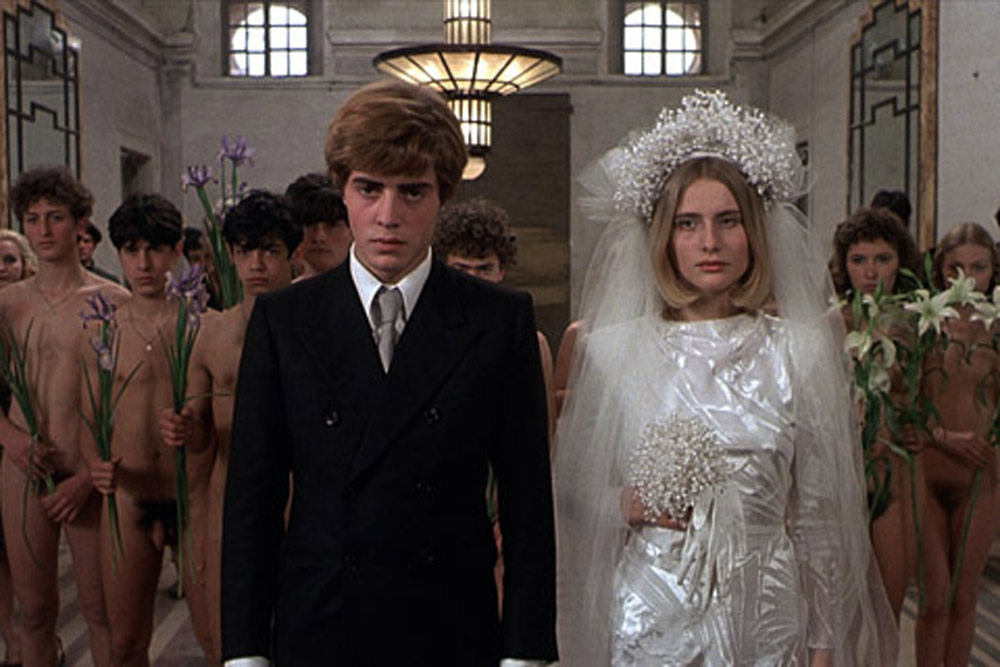 Program
"Salò is going to be a 'cruel' movie, so cruel that I will (I suppose) have to distance myself, pretend I don't believe in it, play with it, in a somewhat creepy way ..."
(Pier Paolo Pasolini)
Salò, the capital of Mussolini's fascist Social Republic, 1944. In a palace on the shore of Lake Garda, four officials organize sadistic orgies, formed by the narration of three storytellers with piano accompaniment, unleashing everything out over nameless boys and girls. In Pasolini's words, "I was not so moved by the memory of the Fascist era, but by the spectacle of modern society and the unprecedented violence that is perpetrated on the body today." Salò deals with double oppression: on the one hand, physical violence (fascism and the Republic of Salò), and on the other, violence carried out over the minds of individuals who live in a capitalist society and are subordinated to bourgeois values. Commodification extends to the last hopes of resistance and freedom (body, sexuality, language). Pasolini's unexplained violent death (three weeks before the movie premieres) haunts his cinematic will, which is also one of the most controversial films of the 20th century.
"There is no need to confuse ideology with a message, nor a message with meaning. In its logical part, the message belongs to ideology, and in that irrational sense. The logical message is almost always evil, lying, hypocritical, even when quite honest. Who could doubt my honesty when I say that the message of Salò is a condemnation of the anarchy of power and the absence of history? Yet, expressed in this way, the message is evil, false, hypocritical in the sense of the same logic by which power is not at all anarchic and which is persuaded by the existence of history. The part of the message that belongs to the meaning of the film is infinitely more real because it also includes what the author does not know, that is, the infinity of his own social and historical limitations. But such a message cannot be conveyed. It can only be left to silence and text. What, then, is the meaning of an act? That's his form. Therefore, the message is formalistic, and that is why it is infinitely richer in all possible content, provided that, in terms of structure, it is sufficiently connected. "(Pier Paolo Pasolini)
featured
Salò o le 120 giornate di Sodoma, Italy / France, 1975., director: Pier Paolo Pasolini, feature film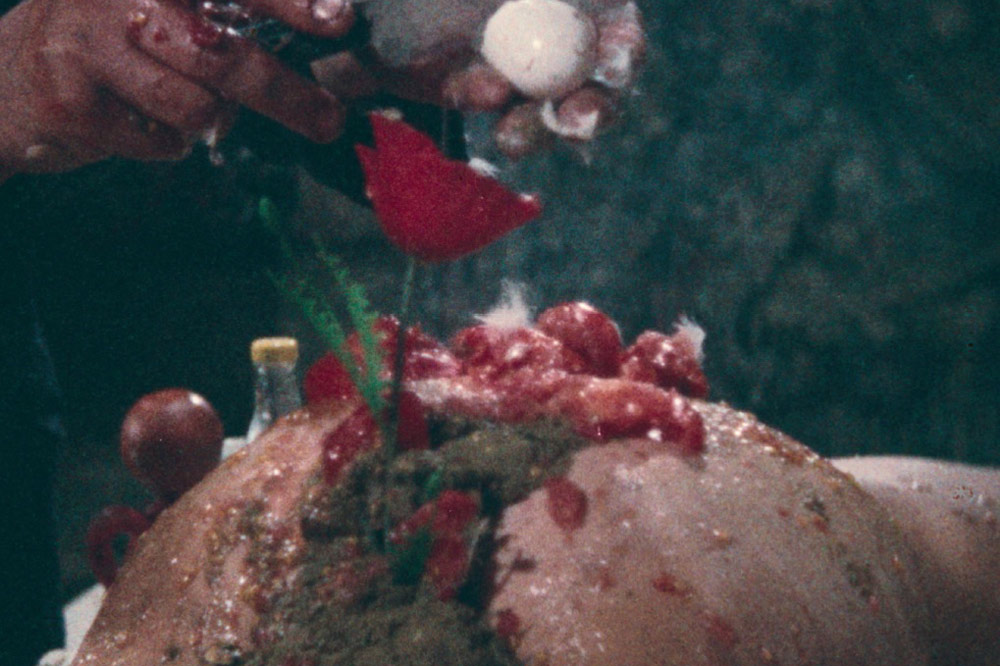 9/64 O Tannenbaum, Austria, 1964., director: Kurt Kren, feature film