About Art-kino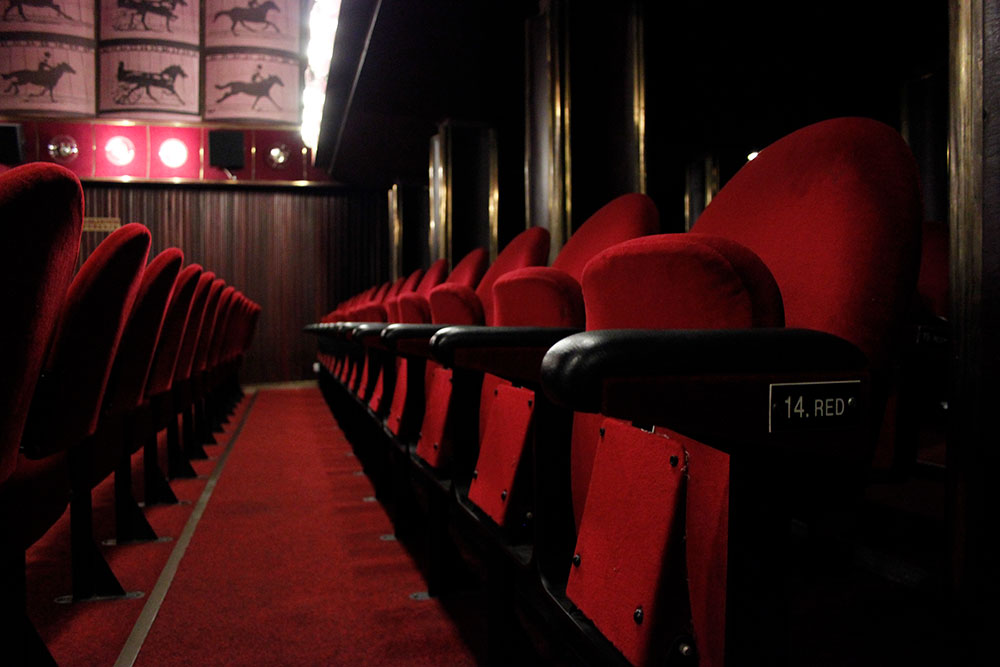 Art-kino is a public institution founded by the City of Rijeka active in the domain of film art and culture. The main programme activity of the Institution takes place at the premises of Art-kino Croatia, a movie theatre located in the city centre.
In December 2015, a new smaller auditorium, named Mini Art-kino, was added. Art-kino operates as a platform for developing audio-visual activities in Rijeka and it has undertaken a role of the main promoter of film culture. Art-kino is much more than a place for screening and watching films – it is a place for discussion, education, communication and research of motion pictures, film reflection and reflection on film. For that reason, the Special Art-kino Film Library has been established with a large number of books and audio and visual materials. Art- kino has also established its position on the international and national film scene. Outside of Rijeka, Art-kino is recognized as a venue with a profiled programme and as a pleasant and enjoyable place visited by many, which has been confirmed in the fact that many film premieres take place in Rijeka while many film artists, critics and theoreticians visit the city as guests. Thus, Art-kino has become an important part of the city's identity and one of the tools for the international promotion.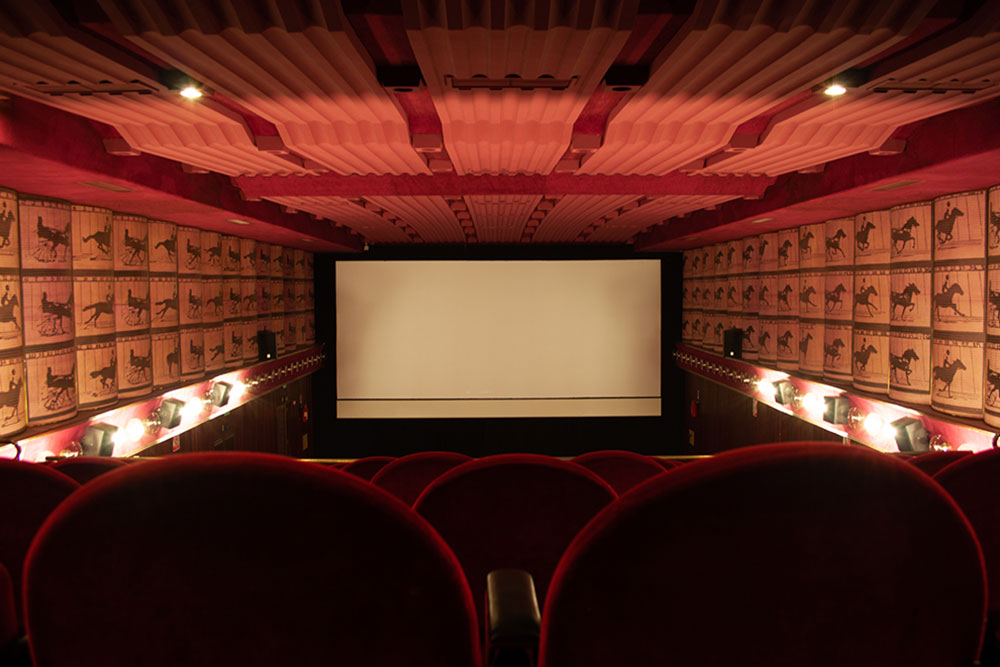 video: Introduction to Art-kino / source: City Portal Moja Rijeka
---
The activities of Art-kino comprise four segments or main programmes:
The film programme
Activities with the children and youth
Education and media programmes
Support to the film production of the City of Rijeka
The programme concept is based on artistic value, awareness about the educational role of cultural institutions, and the institutional responsibility for the development of a comprehensive cultural field open to the needs of the community. Special attention is paid to the programme diversity demonstrating awareness about all age groups and various interests. In the course of 2015, some 1229 public screenings took place at Art-kino along with a number of other accompanying programmes that resulted in the total of almost 40.000 visitors and proving a continuous trend of growing audience.
Art-kino collaborates with a host of partners in the film community where the most prominent ones are: The Croatian Film Association and Tuškanac Cinema, Croatian Film Archive, Zagreb Film Festival, Animafest, 25FPS, Motovun Film Festival, Europa Cinema. At the same time, Art-kino locally cooperates with many associations and cultural institutions, schools, faculties and individuals. Art-kino is an affiliate of the Europa Cinemas Network, CICAE - Confédération Internationale des Cinémas d'Art et d'Essai and Croatian Independent Cinemas Network (or, Kino mreža) and the European Children Film Association. The Kvarner Film Commission is a member of the European Film Commission Network.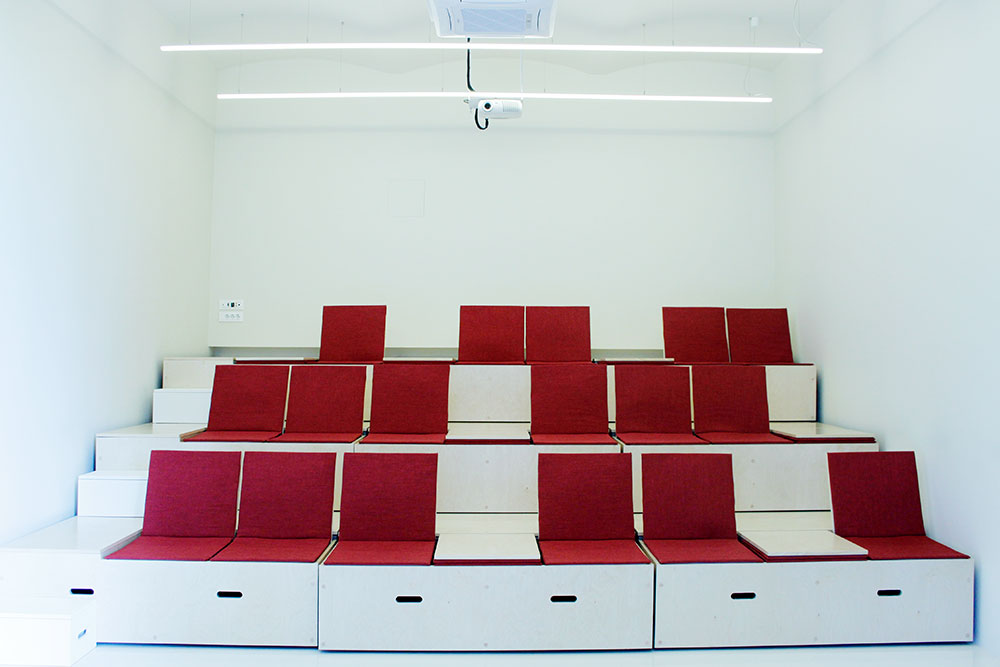 picture: Mini Art-kino
As an institution Art-Kino consists of three premises located in the immediate proximity, in Krešimir street, and those are: The movie theatre Art-kino Croatia (729 m2), a smaller auditorium named Mini Art-kino (34 m2) and office spaces (120 m2). As a public institution, Art-kino ensures 70% of it's resources from the budget of the city of Rijeka, and besides that it's programme resources are obtained from other sources, of which the most significant are the Croatian Audiovisual Centre, the European Union's program Creative Europe and the Europa Cinemas network.
---
Mission
Art-kino is a public institution active in the domain of film art and culture that informisthe community of the city of Rijeka and the region about significant films, educates about the film culture and promotes film as a form of art.
Art-kino fuses several functions, i.e. screening, distribution and education, and provides other public services needed for the overall development of film profession in Rijeka. Art-kino is much more than a place for screening and watching films – it is a place for discussion, education, communication and research of motion pictures, film reflection and reflection on film. It promotes understanding, investigation and learning about film but also it gathers and empowers the community being a unique place of encounter between film creators and spectators. Art-kino is dedicated to developing new generations of the audience as well as new programmes and practices for film presentation and interpretation.
---
Vision
A vibrant and welcoming centre of cultural and social life in Rijeka and the region; a meeting point and a place for reflexion and inspiration able to inform the audience about the most valuable achievements in film and thus contribute to the overall growth of the community.
Art-kino will be developed as the central city institution and municipal cinema continuously offering a variety of quality films together with a programme for the children and youth. It will become a film centre with pedagogical and educational programmes and a vibrant centre point of the city's social life. Art-kino will pay a special attention to programmes for the children and youth in order to motivate them to understand, appreciate and create films. It shall become a catalyst for positive changes in the community and a place of encounter and reflection on important social topics that will strongly unite and engage the community.
---
Basic values and principles
The main values of Art-kino are the following: artistic excellence, openness, social responsibility, dedication, integrity and knowledge.
Artistic exellence
Artistic excellence is related to the fact that films have the status of works of art. This guiding principle directs the Art-kino programme profile comprising various aesthetic paradigms and film genres in the framework of which, according to their own criteria, it establishes a system of values apparent in our programme. In Art-kino films are showed in the medium for which they have been created in the first place in order to present a work of art in the way it has been initially foreseen. Thus, a work of art regains the power of its own original vision, which is then communicated to the audience through the mediation of Art-kino.
Openness
Art-kino is open to all members of the community who can participate in the creation of the programme. This opportunity is made possible by means of proposals and suggestions, programme blocks or individual programmes created and implemented by various actors of cultural life and by means of a continuous collaboration on the programme creation. As a value, openness also relates to being open to new approache, content and work technologies.
Social responsibility
Art-kino bears responsibility for the development of overall film profession in Rijeka. Through its activities, it provides expert and logistic assistance in the realization of film programmes implemented by individuals and organizations active in the domain of culture. Social responsibility is also linked to Art-kino's contribution to the broader community and it implies working on topics of broader social interest, transfer of knowledge and skills, involvement in pedagogical and educational processes and development of social solidarity. Art-kino develops programmes that tackle important social issues and perceives film as a medium that expands our understanding of the world and thus contributes to positive change.
Dedication and integrity
Being a public institution, with our dedicated and conscientious work we intend to accomplish our mission and contribute to the development of the community. Integrity, both personal and institutional, implies balance between words and actions, which makes it one of the most important values that Art-kino promotes among its employees and members of the broader social community.
Knowledge
Knowledge is something that inspires us to use the creative potential and further strengthen mutual understanding. By presenting valued films and organizing numerous additional programmes, we wish to inspire critical and constructive thinking in our environment along with free expression of opinions, observations and reasoning by means of film as a medium.
---

Proud to be Antiplex!
Internet forums are full of bitter posts and comments written by people and film lovers criticising multiplex cinemas: overpriced snack food and beverages, fake 3D, expensive tickets, total commercialisation, complicated parking card system, lack of bicycle racks, cash registers as a criterion... This is a great environment for a cinema that is Proud to Be ANTIPLEKS, or Art-kino Croatia.
There is no dilemma about Art-kino Croatia: FILM IS AT THE CENTRE OF IT ALL! This cinema exists for the people sharing this position. In Art-kino Croatia, there is no false glamour, consumer frenzy, dumb blockbusters, stuffy film theatres, claustrophobic underground garages and unbearable cacophony on Saturdays. The cinema also plays an important role because its programme offers an alternative solution to film lovers, something that has been extinguished in most of the cities. Without places like Art-kino Croatia we would all need to share an identical destiny.
In such cultural context, spontaneous (amateur) photography, as a counterbalance to showy five star production and copies making a parody of deceptive glamour of a multiplex, adds humanistic character to this institution, which is nowadays something very hard to find and more necessary than ever before. For all these reasons, Art-kino Croatia stands as a brave, wry, self-confident and witty cinema DESTINED TO SUCCEED!