Tobogan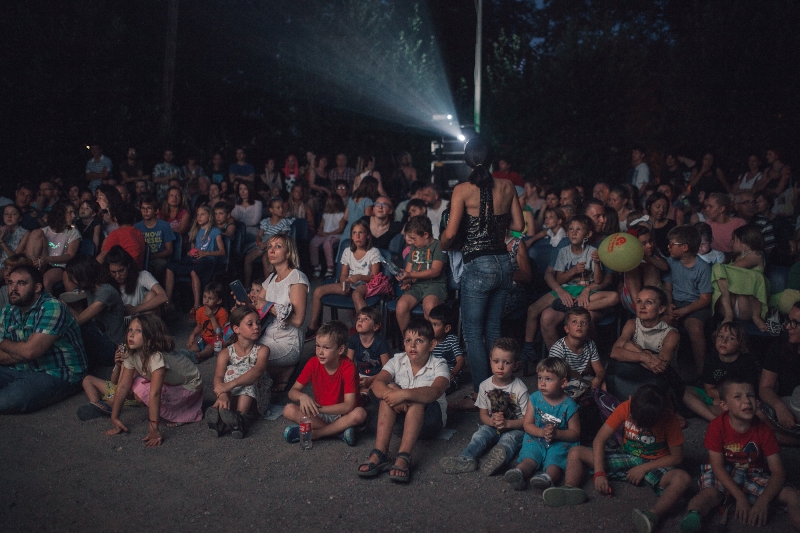 The Tobogan Festival is an activity that is part of the Brick house / Children house flagship, one of seven flagships of the Rijeka European Capital of Culture 2020 programme. The Art-kino participates in the organisation and implementation of the festival with its rich programme of films and workshops (Playing with Film, TV-Report Making and Stop-Animation). The festival also included the Small School of Media Culture, a three-day training programme for teachers in the field of media culture.
The first Tobogan festival was held from 27 June to 8 July 2017 on several city locations. The hosts of the festival were the Art-kino, Rijeka City Library, City Puppet Theatre and the Benčić Youth Council. We prepared a rich program for children and young people, as well as their families. The festival programme offered various contents, from interactive workshops in archaeology, retro games, and landscaping in the Benčić complex, different film and drama schools and schools of media culture, as well as film screenings and theatre performance.
On the occasion of the festival's grand opening, the "Children Conquer the Institutions!" programme was held, as part of which children could try out the roles of cinema ushers and cashiers. The programme also included screenings of short films from the 2017 Animafest and accompanying workshops. The Art-kino also prepared film workshops: 'Playing with Film' under the guidance of Leon Lučev, 'TV Report Making' led by Sanja Kapidžić and 'Stop-Animation' under the mentorship of Antonija Veljačić. The results of the workshops were three films that premiered at the closing ceremony of the festival, gathering the workshop participants and their mentors. The participants were awarded diplomas for their effort.
The programme of the Small School of Media Culture included a methodical analysis of individual curricular subjects of media culture, lectures on film theory and film genealogy as well as a presentation of works prepared by the students. The participants included teachers of primary schools from the Primorje-Gorski kotar County, and the three-day programme was led by Marin Zlatarić and Marko Rojnić.
As part of the first Tobogan festival, the animated classic by Hayao Miyazaki My neighbour Totoro was screened as well as family-oriented short films from the Zagreb Animafest. Also, the festival saw the premiere of the animated film The Hedgehog's House in the Nikola Host Park.
You can find out more about the Brick House flagship on the Festival website.