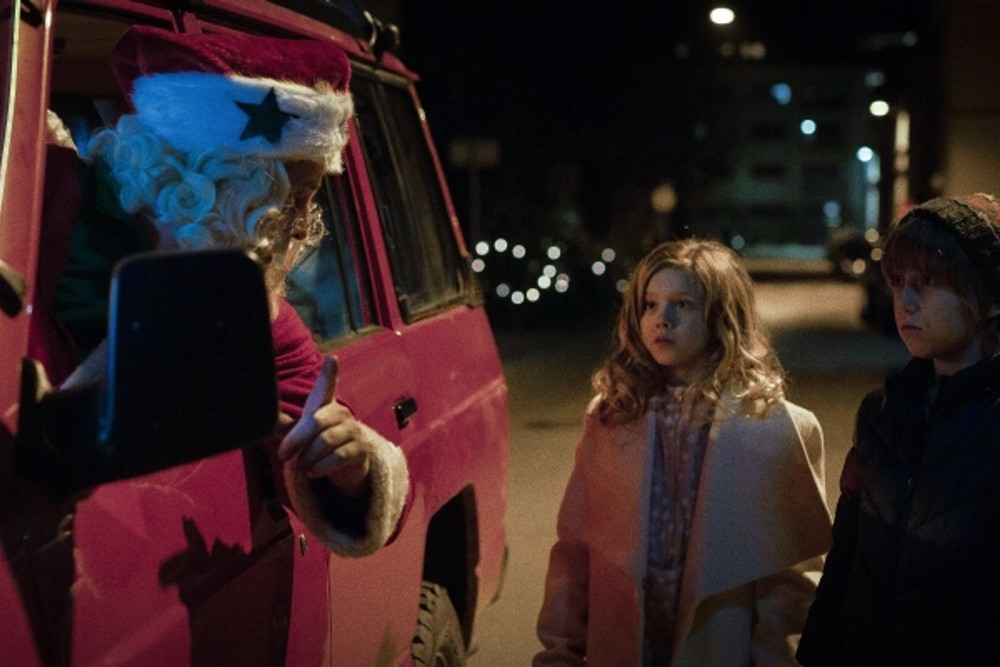 Summary
Dječak Erik, zvan Kapa, živi u domu za nezbrinutu djecu. Njegova je jedina želja da za Božić može kući k svojim roditeljima, no blagdane provodi s nepoznatom imućnom obitelji i djevojčicom Lučkom koja za Božić želi sestricu i štenca. Usred Badnje noći Erik i Lučka u dnevnom boravku zatječu Djeda Božićnjaka, no to je ustvari maskiran lopov. Puni nade, sakriju se u njegov auto te tako dječak bez ičega i djevojčica koja naoko ima sve odlaze u noćnu pustolovinu za Djedom Božićnjakom. Noć će im donijeti ostvarenje svih božićnih želja, ali ne baš onako kako su očekivali.
Festivals and awards
Filmski festival u Luxemburgu 2022. / Međunarodni filmski festival za djecu i mlade u Zlínu 2022.