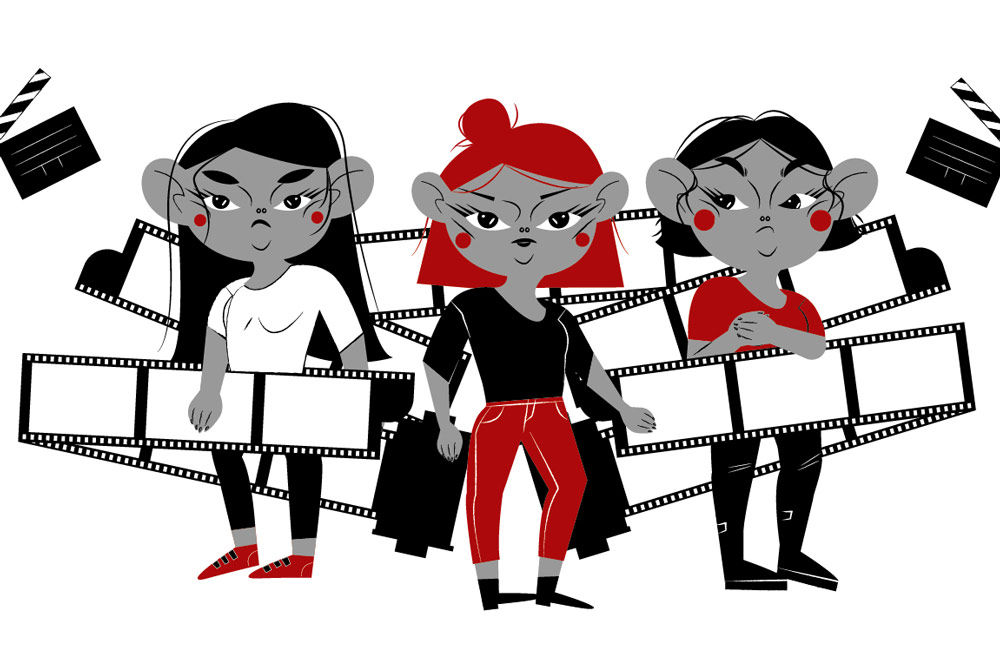 Program
Jedan od najlegendarnijih trilera devedesetih, a vjerojatno i svih vremena, "Kad jaganjci utihnu" među filmske je legende ubacio i jednog od najupečatljivijih zlikovaca – Hannibala Lectera. No Hannibal ne bi bio Hannibal da nije bilo Clarice. Clarice je Clarice Starling, mlada novakinja i vježbenica FBI-ja koja traži pomoć zarobljenog Hannibala u lovu na jednog serijskog ubojicu. Između Clarice i Hannibala rađa se specifičan odnos – odnos u kojem Clarice zapravo vjeruje jedino Hannibalu i u kojoj to njezino povjerenje nerijetko izgleda kao, rekla bi Lady Gaga, loša romansa.
Zbog čega je "bad romance", odnosno simbiotski odnos povjerenja i manipulacije toliko emotivan i uvjerljiv u filmu "Kad jaganjci utihnu"? Osim genijalnom redatelju Jonathanu Lemmeu i bravuroznim izvedbama Jodie Foster i Anthonyja Hopkinsa, to valja pripisati i jednoj stvari koja je jedinstvena za film "Kad jaganjci utihnu". Od prvoga trenutka, naime, taj film prati Clarice, ambicioznu mladu agenticu u svijetu koji ne samo tradicionalno, nego i praktički, u stvarnosti pripada isključivo muškarcima. Clarice je, kako je vidljivo po brojnim detaljima, dijalozima, situacijama – neprekidno izložena muškom pogledu i muškoj prosudbi. Osim njezine neprekidne nelagode, koja ne prestaje ni u jednoj sekundi filma, Clarice je i uronjena u rješavanje slučaja koji je, kao i mnogi slučajevi serijskih ubojica, obilježen predatorom koji napada žene. U tom svijetu muškoga pogleda, prosudbe i muške opasnosti koja vreba iza svakog mračnog (pa i ne tako mračnog ugla), psihotični psihijatar Hannibal Lecter prvi je koji doista VIDI Clarice i, iako su njegove metode komunikacije intruzivne i manipulativne, u toj komunikaciji postoje i on i ona. I tako onda dolazi do čudesnog odnosa, bolesne privrženosti, kraće rečeno – opasne romanse u filmu "Kad jaganjci utihnu".
Zrinka Pavlić. Rođena je 1971. godine u Zagrebu pod istim prezimenom koje nosi i danas. Diplomirala je sociologiju na Filozofskom fakultetu Sveučilišta u Zagrebu, ali osim što je prevela nekoliko knjiga s područja sociologije, ni sekunde nije radila u struci. Socijalno, zdravstveno i redovnu plaću zarađivala je kao prevoditeljica, redaktorica, novinarka, kolumnistica, TV i filmska kritičarka te scenaristica. Objavila je tri knjige: zbirku humorističnih eseja i kolumni "Svijet i praktična žena", zbirku priča "5 priča i krafne" te ciklički roman "Imaš vatre?" Za zbirku "Svijet i praktična žena" osvojila je književnu nagradu Kiklop, a za priču "Sava pod Sljemenom" iz cikličkog romana "Imaš vatre?" osvojila je nagradu Sfera.