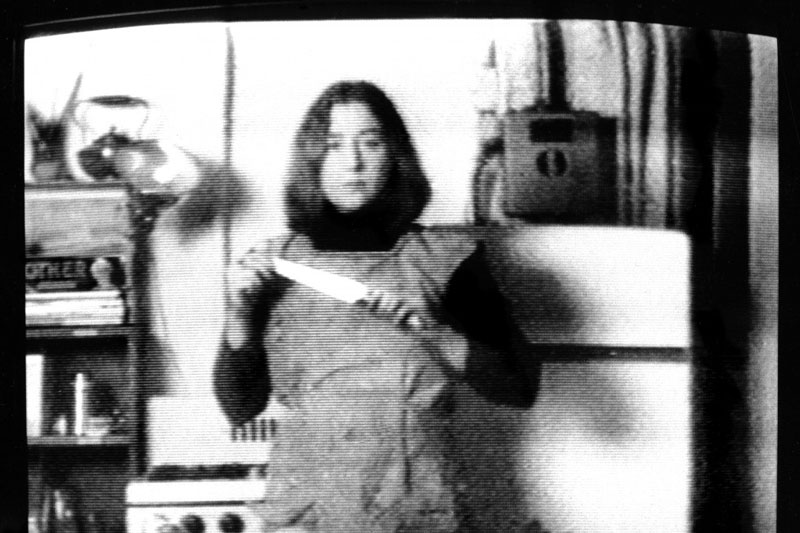 Summary
U ovom lažnom kuharskom programu Martha Rosler od A do Z pokazuje i govori o sastojcima dana jedne kućanice. Ona nudi cijeli inventar alata koje imenuje i oponaša puno više samurajskim pokretima nego onima kućanice iz predgrađa. Gesta rezanja zraka prilikom oblikovanja slova abecede pobunjenička je gesta koja se probija kroz 'sustav iscrpljene subjektivnosti' iznutra prema van.
Bila sam zabrinuta nečim poput pojma 'jezika koji govori subjekt' i transformacijom same žene u znak sistema znakova koji predstavljaju sustav proizvodnje hrane, sustav iscrpljene subjektivnosti. - Martha Rosler
---
From A to Z in this mock cooking-show demonstration Rosler 'shows and tells' the ingredients of the housewife's day. She offers an inventory of tools that names and mimics the ordinary with movements more samurai than suburban. Rosler's slashing gesture as she forms a letter of the alphabet in the air with a knife and fork is a rebel gesture, punching through the 'system of harnessed subjectivity' from the inside out.
I was concerned with something like the notion of 'language speaking the subject,' and with the transformation of the woman herself into a sign in a system of signs that represent a system of food production, a system of harnessed subjectivity. --Martha Rosler
featured
Okrugli stol In Tribute to Saba Mahmood posvećen je nedavno preminuloj antropologinji sa Sveučilišta u Kaliforniji (Berkeley) koja je u svom znanstvenom i istraživačkom radu proučavala odnose različitih religijskih formi naspram sekularnih praksi te njihov tretman → more