December in Art-kino
A World of Work and Darkness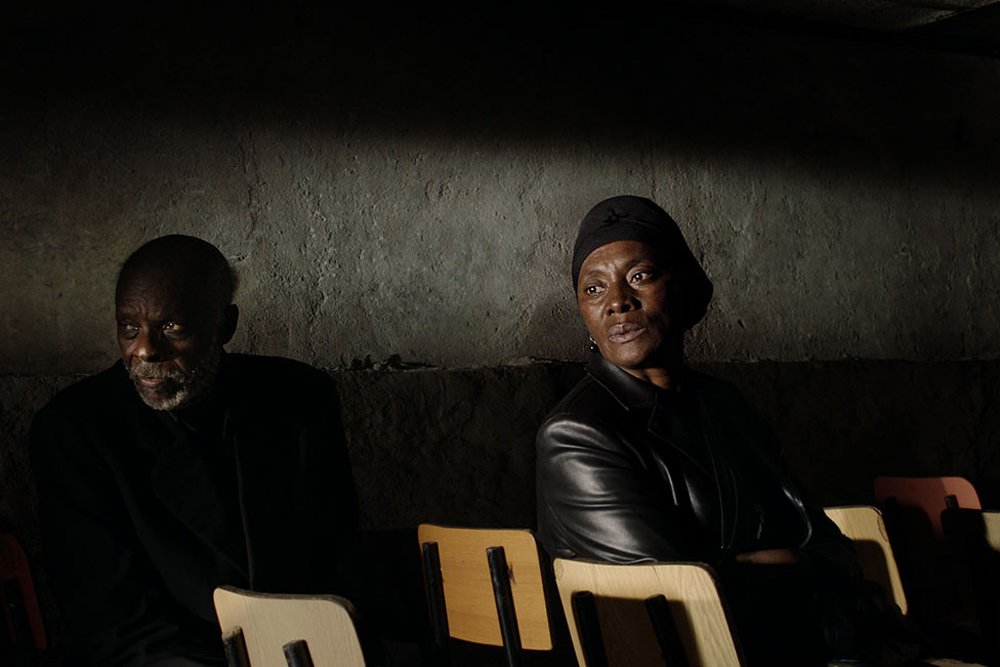 Dragan Rubeša: 29.11.2019.
When we see Ricky Turner in Ken Loach's latest film Sorry We Missed You as he transports various products ordered online with his van, it seems as if we spotted Daniel Blake on his route, from the author's previous piece, as he sprays ironic graffiti on the wall, asking the social services to at least change the damn Vivaldi tune that they play when their lines are busy. But while Daniel was a victim of the state administration, Ricky is a victim of the precariat in the same uberized world that turns workers into robots and forbids them to take a break, so they have to piss into a plastic bottle when the going gets tough. Do we really want a world where people work under such pressure? Sleepless and mutilated. The world following Uber's cost-cutting and restructuring model. A world where technology is new and exploitation is old. A world where workers' rights belong to a forgotten galaxy.
In a bunch of live-streaming footage which was collected by the exceptional Zhu Shengze (Present.Perfect.) from various online platforms, we will see a factory worker who uses the absence of her boss to share her own intimacy with us while working on a machine in a series of repetitive movements. Another worker on that same live-streaming stream is spending his time moonwalking. Unlike Loach's hero, he at least had time to stretch a bit during his lunch break. Pixelated and edgy, the author's dox is a collective portrait of a generation that makes no distinction between online and offline present. These are the same faces of contemporary China that we met in early Zhangke and Bing films. But while the virtual world gave them color, Shengze will replace it with grainy black and white photography. Because what's the author sees in the collage made up of live-streaming material, that's what Roman Polanski (J'accus) sees in graphological analyzes and scraps of paper put together by meticulous Picquart in yet another drill of the Dreyfus affair, to paste them whole and come to the truth, while the defendant is in the captivity of Devil's Island, reduced to a shadow and virtually thrown out of the narrative.
And while Loach uses the locations of the inescapable Newcastle, Rabah Ameur-Zaïmeche (Terminal Sud) plays on extremely abstract urban landscapes close to Petzold's Transit. But in the discourse of the alternate space of Foucault's heterotopias, where the differences between gangsters, the military, police and terrorists operating in the author's nameless country become extremely ambivalent. And the latest piece by Pedro Costa Vitalina Varela is perhaps his darkest, but also the simplest, saddest and most beautiful so far. The author's indispensable Ventura is now a nameless pastor in a dilapidated church abandoned by both god and believers. A whisper of irreparable loss connects him to Vitalina. He lost his faith, and she lost her husband. She will step barefoot on the Lisbon airport, where she arrived from Cape Verde to his last farewell. But she arrived too late. Her Lisbon is a tumultuous and spooky space filled with shadows, damp walls and labyrinths of dark streets, with figures whose inner monologues seem like prayers. In search of truth and memories.
Kantemir Balagov (Dylda) brings to the forefront bodies that are drowning and searching for air. Bodies whose scars are not only the external ones caused by shrapnel, but also the intimate ones, while Masha, honored for her merit in the battle of Berlin and her friend Ija, who took care of her child, are trying to rebuild their ruined lives in the misery of post-war Leningrad. On the other hand, in an invisible piece by Goran Marković (Variola vera), the bodies are covered with lesions that evoke a horror iconography that isn't scary just to the hypochondriacs.
Just as the great Marco Bellocchio focuses on the distortions of history in Il traditore, observing its events through the lenses of subjectivity, giving us a romantic penitent Buscett, with a courtroom transformed into a commedie dell'arte space, so does the atypical Pietro Marcello (Martin Eden) transpose Jack London's literary classic to Naples, with a hero in love with beauty and culture as instruments of emancipation, who will embrace the ideas of a British social darwinist Hubert Spencer. It is a great and imperfect piece with a soul that speaks of the confusing times we have all immersed ourselves in. That is why the world of political corruption, paranoia and revenge in which the hero of Sorogoyen's El reino found himself is not only close to Bellocchi, but also to those Mussolini's corridors of power observed by Bertolucci in Il Conformista, that subtle anatomy of Italy's fascist past. Although. Sorogoyen's piece is ambient in the decade of the demolition of the Twins and the Web, but also the emergence of iPhones in the market, announcing some new (Spanish) populism.
If Marker's La jetée is about the power of memory, the Matrix made by the Wachowski brothers, shot before Larry becomes Lana, with which yours and ours Art-kino will extinguish 11 cyberpunk birthday candles with the sounds of DJ Mario Kovač, comes down to a dialogue between one the actor and his expressive means, therefore, to the film's ability to model and reconstruct it's image, giving life to a hybrid digital creature, which observes and thinks through figures and codes. In the story of an ordinary man who has the hidden power of saving the world, as the classic comic paradigm of a tortured superhero.