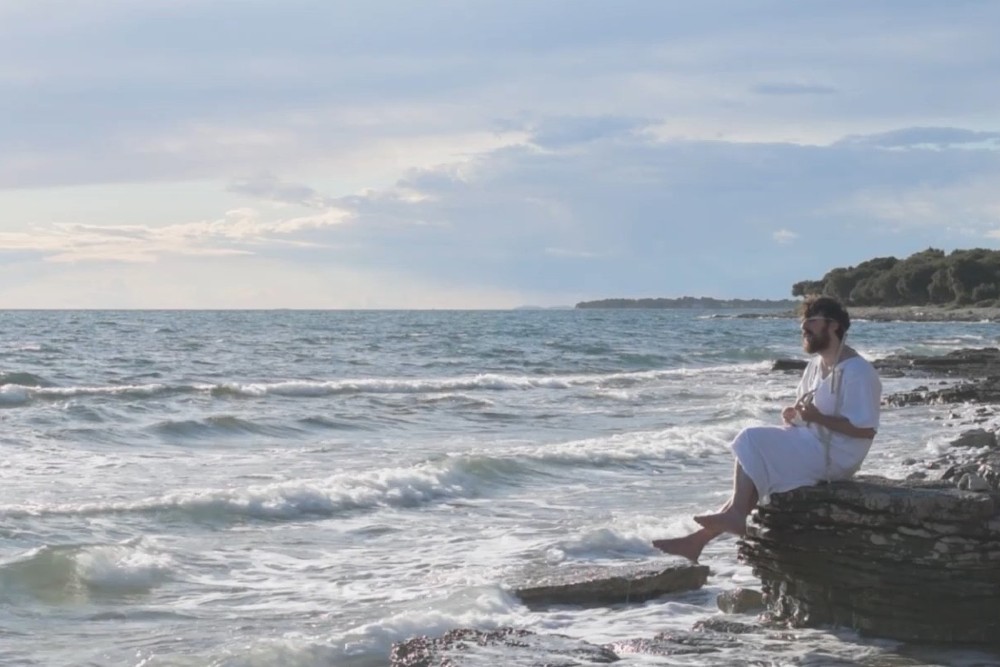 Program
In this discursive program, we will have a chat with the crew of the film The Girl in the Blue Dress. This unusual debut of the film collective Novi Vodnjanski filmski val (NVFV) is a medium-length feature film in the form of a musical, a fairy tale with elements of Monty Python humor, set in an indeterminate past or future. It is the work of a few young film enthusiasts from Vodnjan, created rather accidentally during the lockdown.
In the impossibility of leading a normal life, the authors resorted to recording short videos. Then, they realized that these films were fun not only for them but also for their friends and acquaintances, so they encouraged themselves to continue and produced two medium-length films in their authentic style – The Girl in the Blue Dress ( 2021) and La play (2022).
The conversation with the authors will be moderated by Sendi Bakotić.