June at Art-kino, Part One
Identity Policies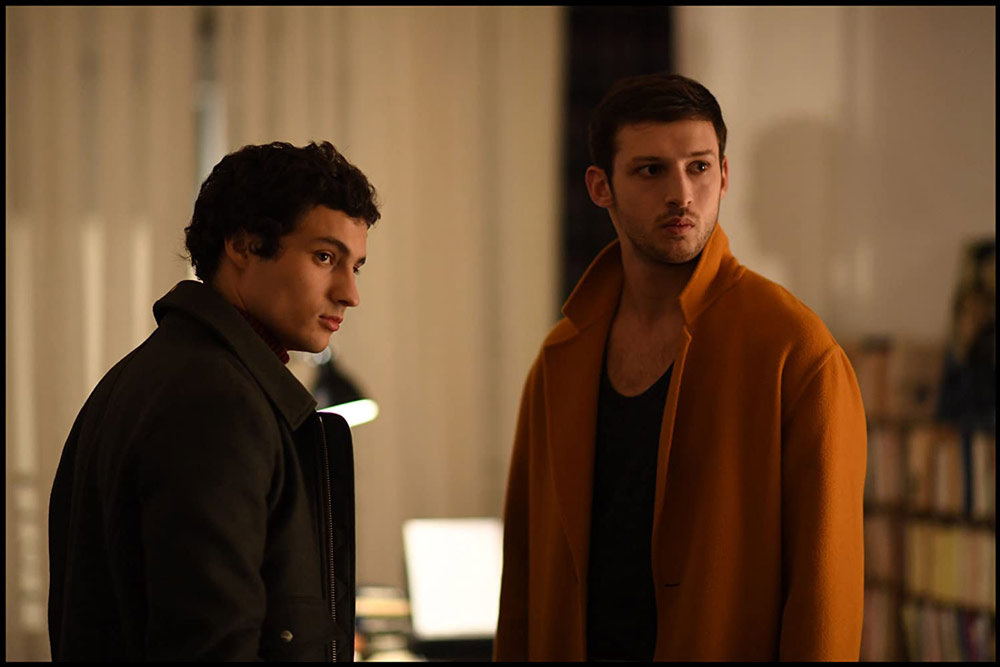 Dragan Rubeša: 01.06.2020.
In Synonyms by Nadav Lapid, great film about bodies and destruction of the dictates of (national) identities, the protagonist Yoav (the exceptional Tom Mercier) will erase his own Israeli past and language by coming to Paris. The Israeli nation is so repulsive to him that he treats it like a malignant tumour that needs to be removed. He becomes the sovereign ruler of the film screen, wandering through Paris in an elegant yellow coat, with his head forever bowed, in the company of Hector and Achilles, Napoleon and Kurt Cobain. The archetype of the total (naked) body. Frozen, starved and prostituted. Torn somewhere halfway between film and theatre. Lapid's extraordinary film deals, like Bong's Parasite, with parasitizing an environment to which the hero does not belong, whether it is the Korean or Parisian bourgeoisie. Although the author's interests are not only physical, but above all linguistic.
The motif of (replacement of) identity is also dealt with in Who You Think I Am by Safy Nebbou through the character of literature professor (Juliette Binoche) that creates a fake profile of 25-year-old Clare on social media, whose messages are replaced with phone conversations which will grow into a hotline in a predatory game of poisson-chat, with hints of Hitchcock and late Chabrol, in a dark web of longing. Albeit she is forced to google 'insta' before continuing the conversation.
This same 'insta' becomes an obsession of Pietro and Alessando in Selfie by Agostino Ferrente, whose everyday life is reduced to a non-stop selfie, and transformed into a direct game that is comic and reflective at the same time. Their selfie directness does not miss a thing, while Ferrente is trying to maintain maximum neutrality, emanating the typical Neapolitan fascination with pose and gesture in a total strategy of looks and prevalence, which is the core of selfie practice in some kind of illusory spontaneity. There is some darn symbolism that after self-isolation period during which we already got tired of virtual screens, without any touch and physicality, we return to yours and ours Art-kino with a film that plays on those same online-friendly narratives.
The Neapolitan rione Traiano, inhabited by the heroes of Ferrente's film, is located just a few steps from the Sanita neighborhood inhabited by Tyson, Biscottino, Lollipop, O'Russ and Briato in Claudio Giovannesi's Piranhas, based on the novel by Robert Saviano, who has already introduced us to their clones Ciro and Marco in Gomorrah. They are the masters of the night, crammed into interiors that seem like the Neapolitan baby gang version of the Trump Tower. But Giovannesi and Ferrente are trying to shatter the myths while mapping the rione, which have been distorted by tabloid crime news, both focused on the objectivity of the outlook. For a change, the great Nikola Tanhofer in H-8, the ultimate classic of Croatian socialist cinema, takes us back to the analog era of cameras that did not know selfies. Yet he was, just like Ferrente, inspired by a crime news article.