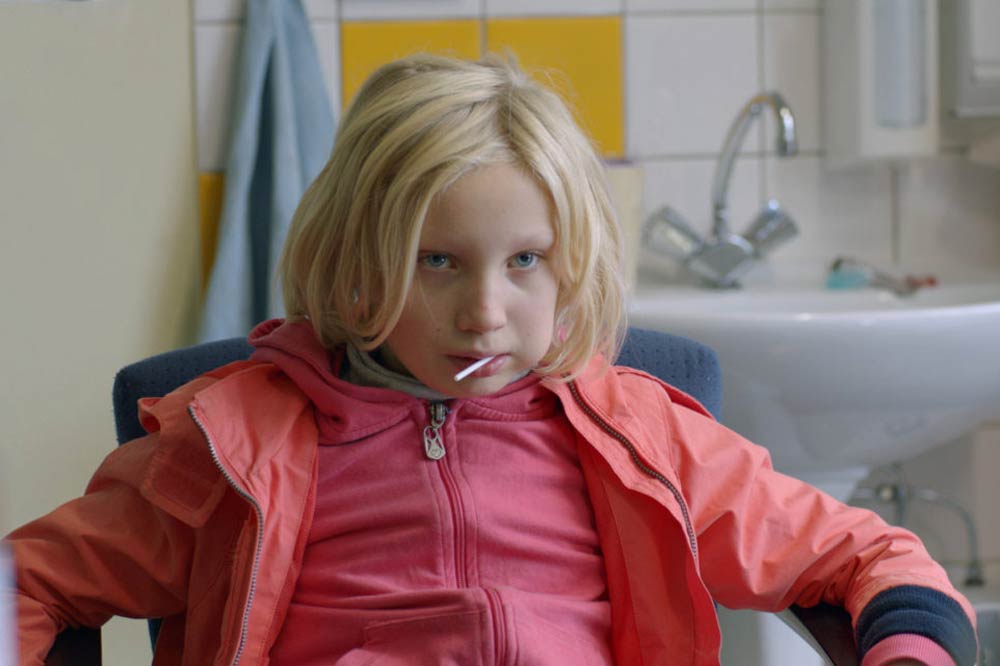 Summary
She is small but dangerous. Wherever Benni ends up, she is immediately banished. A wild nine-year-old girl has already become what child protection services call 'the system crasher'. And she certainly doesn't want to change her way. Because Benni has only one goal: to get home and be with her mom. Ms. Bafané of the Child Welfare Service is trying her best to find a permanent place for Benni. She employs Micha, an anger management trainer, as Benni's school companion and suddenly hope appears... In addition to numerous other awards, the System Crasher was awarded with the Silver Bear at the Berlinale and was named Best Film at the Vukovar Film Festival.
From the Berlinale Special 2019 archive:
Bernadette or Benni, as she wants to be called, is a gentle girl with great energy and a "system crasher." This is what they call children who radically break all the rules, consistently oppose structures, and fall out of all models of child and youth assistance in Germany. Wherever they accept that nine-year-old, they soon throw her out again. And that is exactly what she is aiming for, as she longs to live again with her mother, a woman who is overwhelmed by her daughter's lack of mental stability.
With her multiple award-winning screenplay, Nora Fingscheidt is staging an intense drama about a child's unbridled desire for love and protection, but also about the violent potential that lies behind it. The film also describes the tireless efforts of the educator and the psychologist to give perspective to children who have unpredictable outbursts, relying on respect, trust and confidence. (Berlinale)
The film is Germany's 2020 Academy Award nominee for Best Foreign Film and won a Silver Bear at the 2019 Alfred Bauer Awards at Berlinale.
Festivals and awards
Berlin International Film Festival 2019 - Reader Award Berliner Morgenpost / Silver Berlin Bear Bauer Prize / Molodist Award International Film Festival 2019 - Best International Feature Film / Santiago International Film Festival - SANFIC 2019 - Best Actress in International Competition (Helena Zengel) / Schwerin Art of Film Festival 2019 - Best Sound and Music / Taipei Film Festival 2019 - International Talent Award, Transatlantyk Festival Award: Lodz 2019 - New Cinema Award / Transilvania International Film Festival 2019 - Audience Award / Vukovar Film Festival 2019 - Golden Tow for Best Picture;