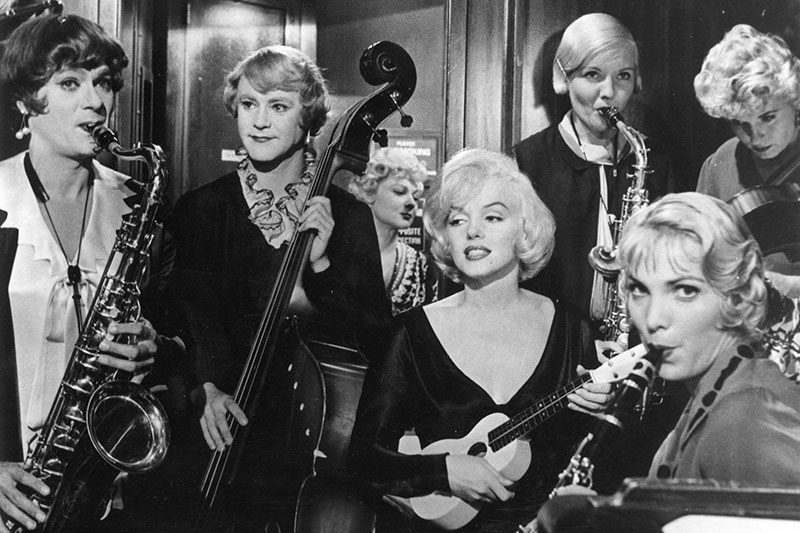 Summary
U sklopu mjesečnih filmskih projekcija po odabiru Filmskog kluba 54+ koje Art-kino organizira u okviru projekta Moja filmska priča za kraj godine prikazujemo kultnu komediju - po mišljenju mnogih kritičara i najbolju komediju svih vremena - Neki to vole vruće.
U filmu Neki to vole vruće dva siromašna čikaška glazbenika Joe (Tony Curtis) i Jerry (Jack Lemmon) svjedoče mafijaškom obračunu, ali nekako uspijevaju spasiti živu glavu. Kako bi pobjegli iz Chicaga i izbjegli daljnju odmazdu mafijaša, dvojac se prerušava u glazbenice Josephine i Daphne i nalazi novu gažu u ženskom orkestru koji putuje za Miami. Orkestrom žari i pali pjevačica Sugar Kane (Marilyn Monroe) u koju se zaljubljuje Josephine, dok se Daphne pak ne može otarasiti bogataša koji ju pokušava zavesti. Ta vruća situacija u Miamiju još se više zahuktava dolaskom mafijaša na gangstersku konvenciju...
Organizacija događanja sufinancirana je u okviru Operativnog programa Učinkoviti ljudski potencijali, iz Europskog socijalnog fonda. Sadržaj materijala isključiva je odgovornost Art-kina.
Festivals and awards
Academy Awards 1960 - Oscar za najbolju kostimogirafiju (Crno-bijeli film) / Golden Globes 1960 - Nabolji film (komedija), Najbolja glumica (Monroe), Najbolji glumac (Lemmon) / BAFTA Awards 1960 - Najbolji strani glumac (Lemmon) / Bambi Awards 1960 - 2. mjesto / Directors Guild of America 1960 / Grammy Awards 1959 / Laurel Awards 1960 / National Board of Review 1959 - Top 10 filmova / National Film Preservation Board 1989 - National Film Registry / Online Film & Television Association 2002 - OFTA Film Hall o Fame / PGA Awards 2000 - Hall of Fame / Venice Film Festival 1959 / Writers Guild of America 1960 - Najbolje napisana komedija;