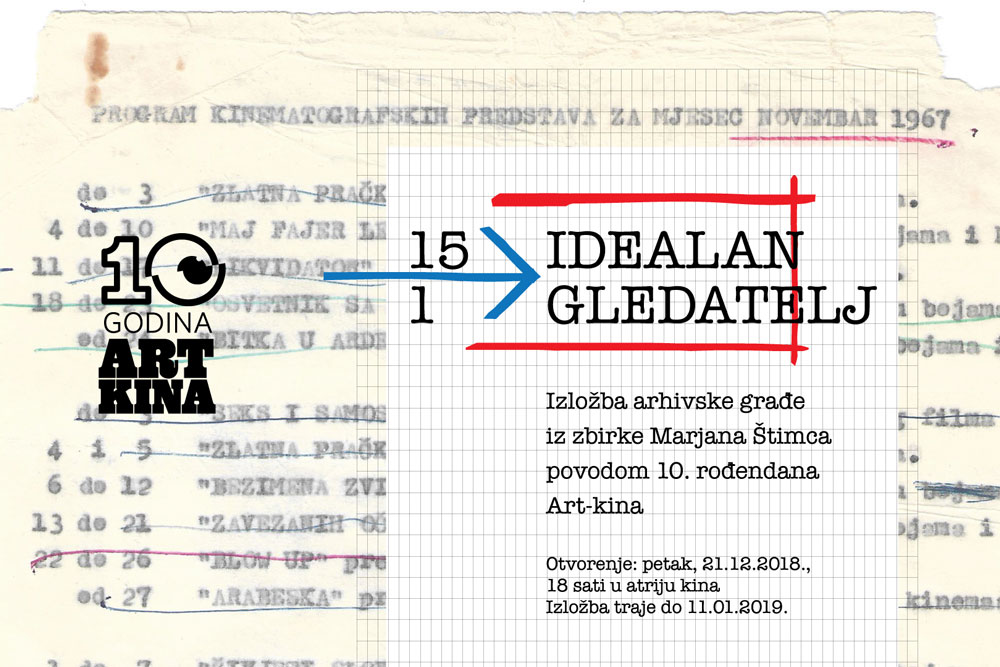 Program
We're inviting you to the opening of an exhibition, on the occasion of Art-kino's 10th birthday celebration
Friday, December 21st, at 6pm, in the atrium.
"The ideal viewer" exibition is dedicated to Art-kino's most loyal viewer, Marjan Štimac – a great cinema art enthusiast, who hasn't missed out a single film since the opening of Art-kino – 10 years ago. Movie expert Miroslav Tatić will be opening the exibition.
See you in Art-kino!