Evening with Aldo Paquola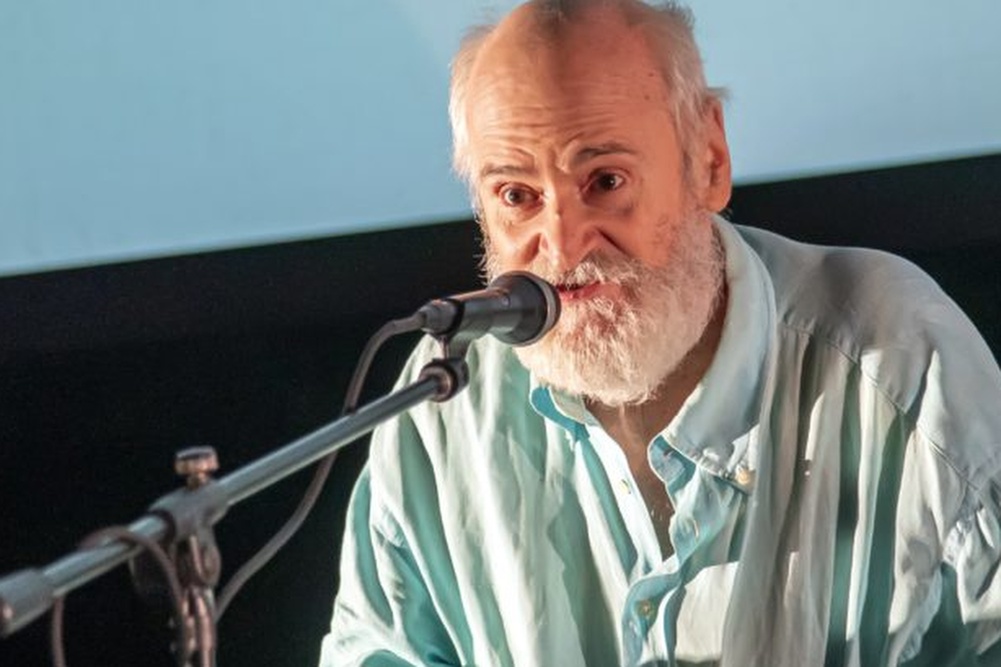 Published: 18.11.2019.
Art-kino with its audience pays tribute to film critic Aldo Paquola from Rijeka, whose film reviews in "Novi list" have been zealously followed by generations of readers and film lovers. In cooperation with the Croatian Society of Film Critics, which awarded Paquola the Lifetime Achievement Award this year, we pay tribute to the film critic with the thing he loves most - film.
In honor of Aldo Paquola, this year's winner of the Croatian Society of Film Critics' Vladimir Vuković Award for Lifetime Achievement, Art-kino is organizing a festive movie night dedicated to the great film critic from Rijeka. On Tuesday, November 19th at 7 pm, in collaboration with the Croatian Society of Film Critics, Art-kino will feature Paquola's short film debut, The Wishing Machines, and a movie treat chosen by the critic himself, Marco Ferreri's The Grande Bouffe (1973).
The forty-year-old experimental short film The Wishing Machines, produced forty years ago, brings famous local vistas - the staff of INA's Refinery, Governor's Palace, Trsat Castle, Opatija's Continental Hotel - with the tune of Mozart's Don Giovanni. The camera is a wish fulfillment machine, with well-known multimedia artist Goran Trbuljak behind it. They had their premiere of The Wishing Machine in 1979 at the Viševica Cinema, and the film was screened at the Pompidou Center in Paris and the Stedelijk Museum in Amsterdam.
The reason for choosing the movie classic The Grande Bouffe made by Marco Ferreri, a comic drama about four middle-aged and successful men trying to commit suicide by overeating, will be explained by Paquola himself in his introductory speech to the audience at Art-kino.
Aldo Paquola is the most famous name for Rijeka film criticism, a longtime contributor of "Novi list" whose film reviews and reviews have been closely followed by generations of readers. Due to his unique, sharp and uncompromising style, based on a wealth of film knowledge, his numerous reviews and essays have subsequently been rooted in the collections of the titles Don Juan's Midnight Mirror, The Self-Secreting Hermaphrodite, Retrospectator, while in the recently published collection of columns called The Hypocrite we find out that this critic is also a chronicler of the city. The latest in a series of collections, The Hypocrite, will be available for sale in the Art-kino atrium, where you can socialize with the author, half an hour before the film program begins.
Admission to the program is free of charge, while the tickets can be booked via email (ulaznice@art-kino.org) and at the Art-kino box office every day from 4:00 pm to 8:30 pm.