Filmski klub 54+ gleda Kosu Miloša Formana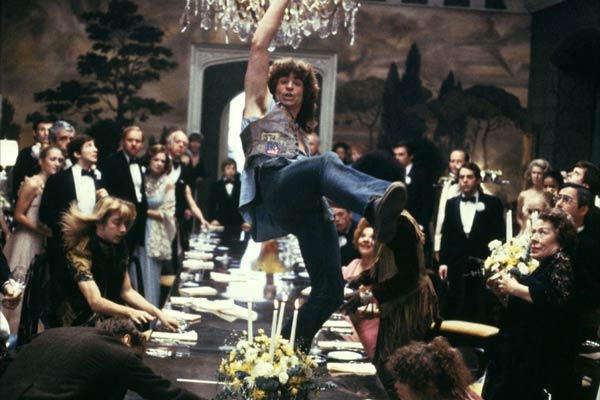 Published: 23.04.2019.
Projekt Moja filmska priča članove Filmskog kluba 54+ u svibnju vraća u mladenačke dane i to projekcijom kultnog antiratnog mjuzikla Kosa Miloša Formana iz 1979. godine. Filmska večer uz Kosu zakazana je za četvrtak, 25. travnja u 18 sati.
Baziran na istoimenom brodvejskom mjuziklu iz 1968., ovaj kultni glazbeni film govori o seoskom momku koji je regrutiran u vojsku te u New Yorku, na putu za Vijetnam, postaje dobar prijatelj s grupom dugokosih hipija. Jedan je to od najpopularnijih prikaza hipijevske kulture i filozofije te antiratne tematike prepoznatljivih songova koje i oni koji nisu pogledali Kosu zasigurno znaju.
Ulaz na ovaj program slobodan je za sve članove Filmskog kluba 54+. Članovi svoju ulaznicu mogu unaprijed podići na blagajni Art-kina uz predočenje članske iskaznice, dok oni koji se još nisu učlanili mogu to učiniti besplatno bilo koji dan tijekom redovnog radnog vremena blagajne (od 16:00 do 20:30).
Filmski klub 54+ djeluje u okviru projekta Moja filmska priča, sufinanciranog iz Europskog socijalnog fonda, kojim Art-kino nastoji osnažiti razvoj lokalne filmske kulture i sugrađanima s navršenih 55 godina života omogućiti veću uključenost u kulturni život zajednice. Članovi Filmskog kluba 54+ tako tijekom kino sezone 2018/2019 mogu pohađati niz kreativnih radionica vezanih za film, volontirati u realizaciji redovnih programa Art-kina i aktivno sudjelovati u osmišljavanju prigodnih mjesečnih filmskih programa i predlagati filmove koji će biti prikazani.